Chief's Bio
---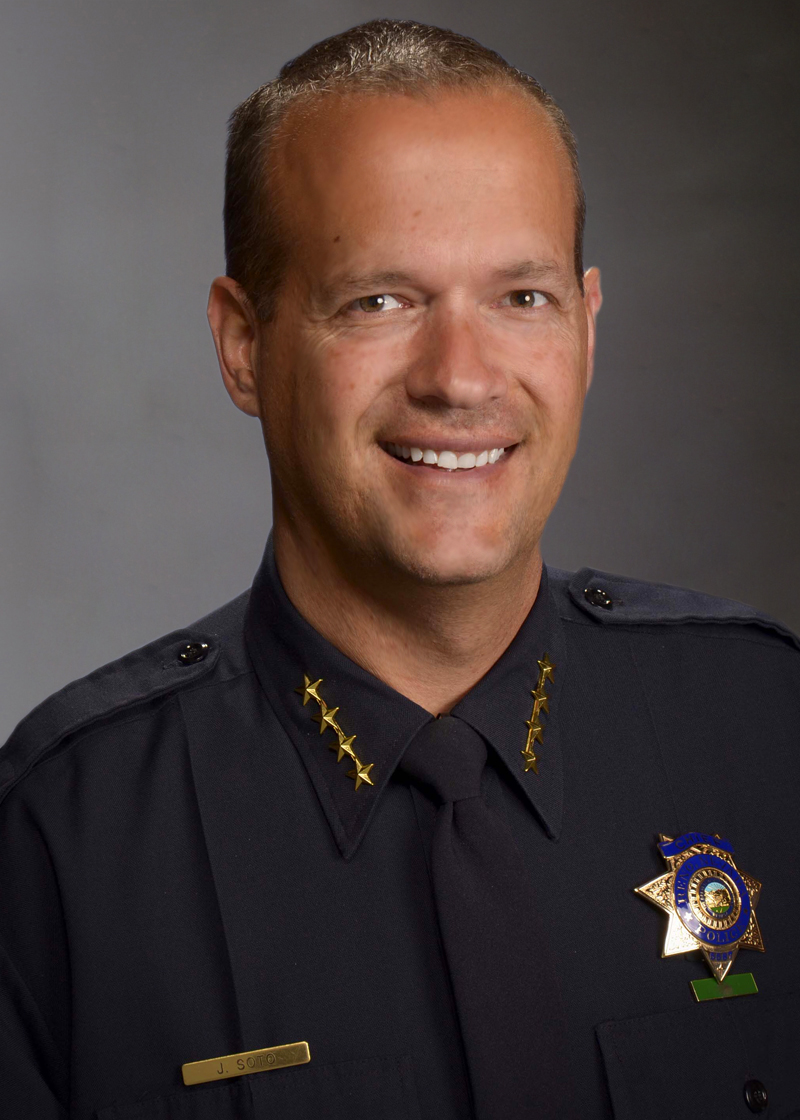 Police Chief Jason Soto began his career with the Reno Police Department in 1997, and is the 20th Police Chief to have served the agency. Chief Soto has worked a variety of assignments throughout his career to include the Patrol Division, Police Training Officer, Background Investigator, and Chief Polygraph Examiner. Chief Soto is the former President of the Reno Police Protective Association where he became nationally recognized in collective bargaining, police officer rights, and discipline and working conditions.
He is also recognized for his training and seminars on labor management topics, and brings a unique perspective to achieving success by having a thorough understanding of the challenges presented to both labor and administrative professionals. Chief Soto has a strong belief in community interaction and has donated countless hours to local charities and non-profits to include the Special Olympics, Mom's on the Run, Make-A-Wish Foundation and RPD's 360 Blueprint reading program for local children.
Chief Soto comes from a family dedicated to law enforcement. He has three children and has proudly grown up in the City of Reno.
Chief Soto was appointed by former Nevada Governor Brian Sandoval as a board member for the Peace Officers' Standards and Training (P.O.S.T.) Commission for the State of Nevada, and currently serves as their Chairperson. Chief Soto is a standing member of the International Association of Police Chiefs (IACP), is a graduate of the FBI LEEDS Academy (Class 78), and holds a degree in Criminal Justice while working on a second degree in Public Administration.