The Reno Police Department provides ongoing training for all officers in the many various methods of force that could be utilized when affecting an arrest or defending oneself or another.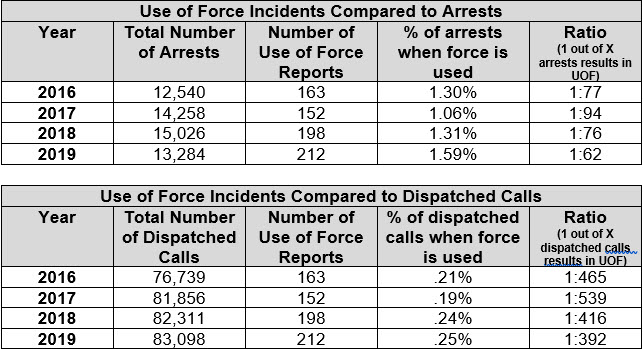 *The total number of dispatched calls is only representative of the incidents handled and does not take into consideration the total number of persons contacted by members of the Reno Police Department.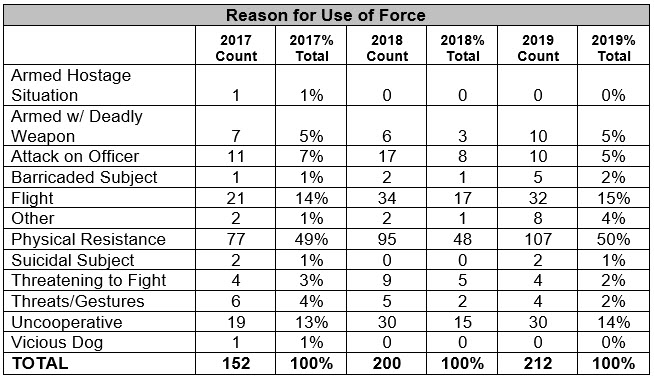 *from year to year different information is added or subtracted from the report forms which may lead to a deviation in numbers.
**More than one use of force action may be used causing a higher number than total use of force.