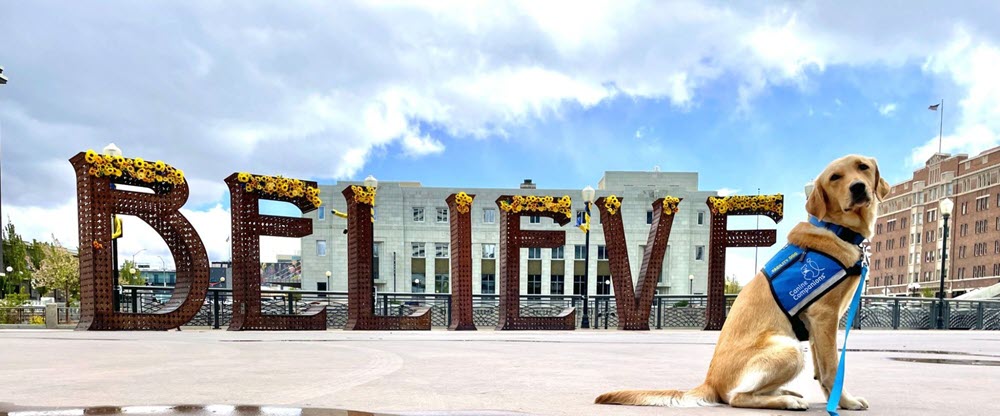 About Winter:
Facility dog Winter VIII joined the Reno Police Department in April of 2022. Her handler is Lt. Michael Browett. A Facility Dog attends and graduates an assistance dog organization course from an accredited Assistance Dogs International or a similar internationally recognized organization. The organization's main purpose is to grant accreditation based on standards of excellence in all areas of assistance dog acquisition, training and placement that provides a calming influence on vulnerable people during the investigation and prosecution of crimes, other stressful legal proceedings or peer support situations, and therapeutic responses to these experiences.
---
Facility Dogs can be included in a variety of activities to include:
Forensic Interviews
Other Interviews
Client Meetings (e.g. pre-trial conferences, etc.)
Court / Trial Use (no in courtroom use at this time)
Critical Incident Peer Support
Field Response, General Response and Support
Suspect Interviews
Community Events
Mutual Aid Request
Other Responses on a Case by Case Basis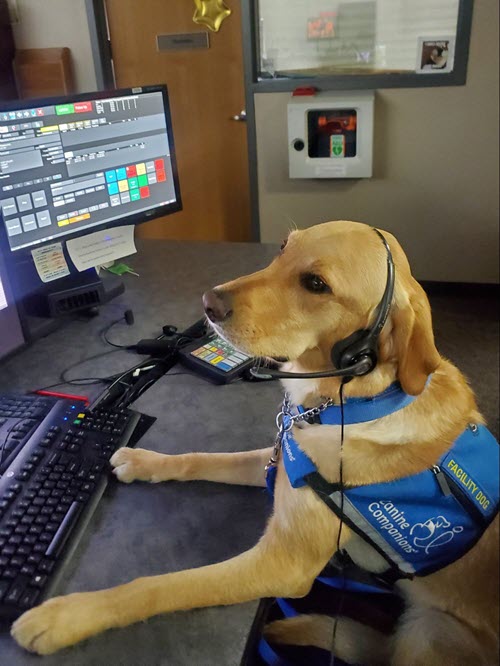 ---
Because Winter is a finite resource, her assignments are prioritized based on team availability and a deployment hierarchy.
For requests that lend themselves to scheduling, please complete and submit the Facility Dog Request. For emergency requests, please contact Lt. Browett at 775-433-3634.
---